Did I just dream this?
Did I just dream this?
Guest post by Deborah Burrells
"Talks to much", "doesn't concentrate", "distracts other children", "doesn't stop talking"!!!! These were all on my early years school reports many moons ago. Many times I believe the teacher was putting her finger to her mouth to tell me to stop talking. I was always chatty, loved singing and still do, loved the classic musical films, my favourite being the Sound of Music, mum used to say to me, "not again!", but mum always took me to the cinema to watch it. I still enjoy the musicals.

My chatty disposition and my zest for life got me to a great place in my life, enjoying time with special friends and adorning my genuine love of people and zest for achieving the best I could. Alas my last job as a department store floor manager was a dream, I loved every aspect of it, and I knew I was doing the boss proud (well most of the time, if I was going on the naughty step, my big grin got me off it lol). Late last year some strange things started to happen, I would always do a team brief and that was fading from day to day. My passion was merchandising, I picked a handbag up to start re merchandising, I put it down thinking that seems heavy! I thought to myself, I can't be bothered. What an awful thing to think.

Eventually after many hospital appointments I was diagnosed with motor neurone disease with bulbar involvement and anterior horn cell disease.

I know there is a tough road ahead of me of which has already started, including extreme exhaustion, occurring a nasty fall and my voice is gradually disappearing, and knowing my family will have to face the inevitable, all courtesy of MND.

So I had to leave the job I loved, move back home with my mum, and my brother helps out with my feeding tube. My life and that of those around me is changing, but I am still the same Debbie and still have my chatty disposition and zest for life, albeit my voice becoming faint.

It's not fun, but I focus on raising awareness of this awful disease, and I am still breathing so mustn't complain.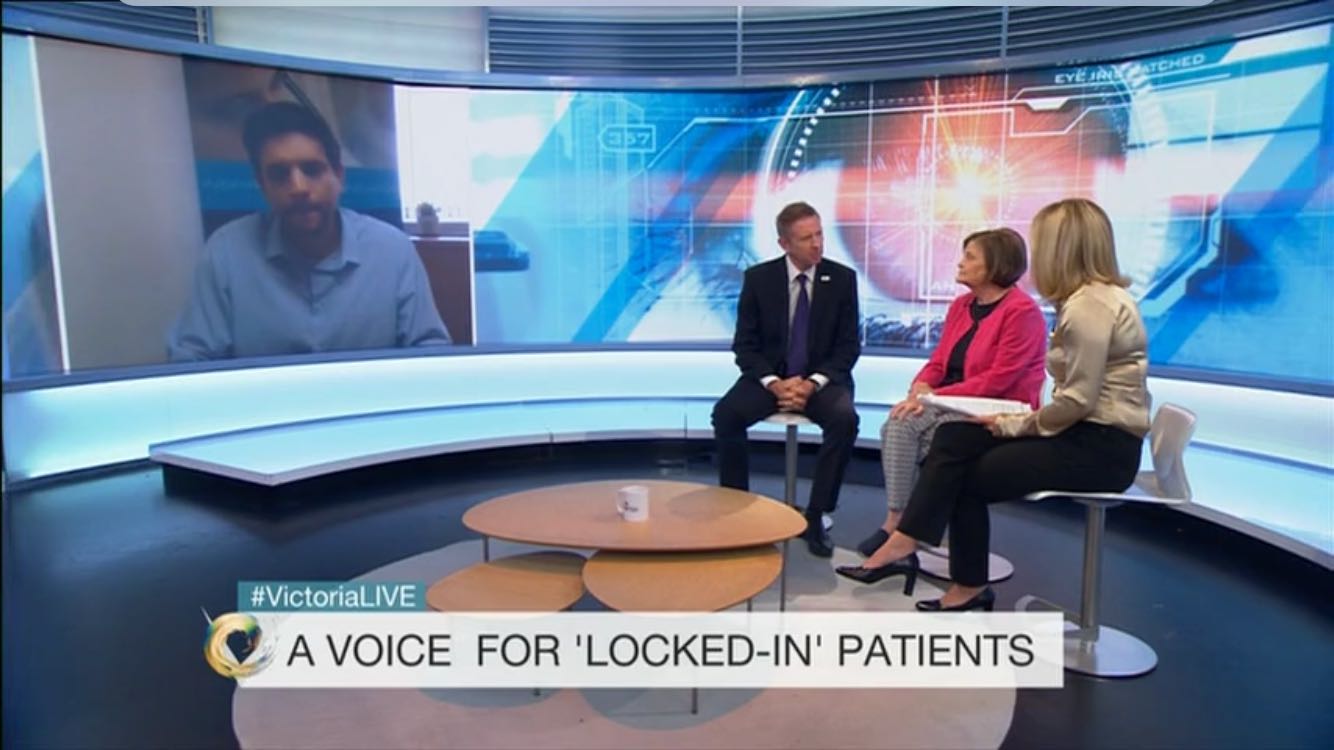 Deborah Burrells (in pink) on BBC1 as part of a program about MND